Assignment Record– Rev. Gilbert J. Gauthe
Summary of Case: Gauthe was the first widely publicized clergy sex offender, with allegations surfacing in 1983. He is said to have sexually abused at least 100 children. Gauthe was convicted in 1985 of sexually abusing as many as 39 young children between 1972 and 1983; he served less than 10 years in prison. At some point he was defrocked. There have been multiple civil suits and settlements. Gauthe pleaded no contest in 1997 to abuse of a 3-year-old boy in TX and was sentenced to 7 years' probation. He was charged also in 1997 of raping a girl in LA 20 years previously. He spent two years in a Lafayette LA jail but was released when those charges were dropped. As of 2008, Gauthe was living near Houston, TX. He was arrested in April 2008 for failing to register as a sex offender and served two years in county jail. He was released April 23, 2010. In 2014 he was known to be living in San Leon, TX. A January 2017 search shows Gauthe as residing in La Marque TX.
Ordained: 1972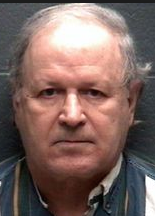 Start
Stop
Assignment
Town/Accusations
State
Position
Notes

1972

Lafayette bishop was Maurice Schexnayder (1956-1972), replaced by Gerard Louis Frey (1972-1989)

1973
Sacred Heart of Jesus

Broussard

• Admitted to having molested three young boys from this parish in 1972. Nuns at the parish were concerned about Gauthe's behavior with children, including noticing that little boys would spend weekend nights with him in the rectory. (The Times of Acadiana,
May 23, 1985)

LA

Gauthe worked under Msgr. John Kemps.

Parish had a school with 199 students.
1973
1976
Our Lady of Perpetual Help

New Iberia

• Bishop Frey confronted Gauthe in 1974 about a report of his having had sexual contact with a "young man," and Gauthe admitted that the report was true. Frey appointed Gauthe chaplain of the diocesan Boy Scouts the following year.

• Gauthe admitted in a 1980s deposition that he had sexually abused six boys in this parish. (The Times of Acadiana,
May 23, 1985)

LA

3/3

Gauthe is listed last, after Rev. Joseph A. Bourque and Rev. Martin C. Borcherding. Rev. Daniel Schexnayder was in residence 1975-1976.

1974
1981
Diocesan Director of Scouting
1976
1977
St. Mary Magdalen

Abbeville

• Two parishioners of this parish reported to Msgr. Mouton that Gauthe had licked their sons on the cheeks. Mouton alerted the vicar general, Msgr. Henri Larroque, and Gauthe underwent psychiatric treatment, while remaining an active priest. (The Times of Acadiana,
May 23, 1985)

LA

3/4

Gauthe worked under Msgr. Richard vonPhul Mouton and Rev. Glen J. Provost. Rev. J.C. Sinnige was in residence.

Parish schools were Seton Elementary, with 105 students; Mt. Carmel Elementary, with 528 students; Vermillion Catholic High, with 190 students.
1977
1983
St. John's

Henry

• In April 1980 St. John's parishioners complained in a letter to Bishop Frey that Gauthe's house had become a "second home" to "a bunch of" unsupervised Abbeville boys. There was no intervention.

• In 1980 Gilbert Gauthe's sister-in-law reported to police that he was a pedophile. This was after she caught her husband, who was Gilbert's brother, Richard, molesting one of her children; Richard told her that he and Gilbert had been "doing this for years." The sister in law stated that the police didn't believe her. (Houston Chronicle,
November 1, 1998)

• Gauthe was suspended from ministry in June of 1983, after the father of three little boys reported to an attorney that his sons had been molested for several years in Henry by Gauthe. These boys told their therapist about many other Gauthe victims. (The Times of Acadiana,
May 23, 1985)

• Gauthe eventually admitted to raping or sodomizing at least 37 children. (National Law Journal,
April 4, 1988)

• In a 1986 civil trial, a boy testified that Gauthe began molesting him when he was seven years old, in 1982, on his first day as an altar boy. Gauthe involved him and other altar boys in group sex, which he photographed. Gauthe used both threats and gifts to keep children from telling. (Associated Press,
February 15, 1987)

LA
1/1
Gauthe is referred to as "Rev. Msgr." in the 1978 and 1979 Directories, but not thereafter.
1977
1983
St. James
Esther
LA
1/1
St. James was a mission of St. John's.
1983
1986
Absent on Sick Leave

Gauthe does not appear in the Directories after 1987.

Upon his removal from St. John's, Gauthe saw a psychiatrist in Opelousas, then went to live with his family in Napoleonville, LA. He spent 1984 at the House of Affirmation in Whitinsville, MA. The diocese settled with nine plaintiffs in June 1984. (The Times of Acadiana,
May 23, 1985)

Pleaded guilty in 1985 to sexually abusing 11 altar boys and sentenced to 20 years in prison. (Associated Press,
February 15, 1987)

In a 1986 civil trial, the jury ruled in favor of another victim. (Associated Press,
February 15, 1987)

1986
1995
Wade Correctional Center
Homer
LA
inmate
Per news reports, Gauthe received special treatment in prison, including his pick of teenaged inmates for sexual trysts, and was released after less than nine years, in 1995. A federal judge had intervened on his behalf. The judge was from Gauthe's hometown, and Gauthe's grandfather had helped the judge's widowed mother many years previously. (Houston Chronicle,
November 1, 1998)
1995
1997

Ace

• Arrested for molesting a three year old boy in July 1996. (Houston Chronicle,
November 1, 1998)

TX

Gauthe lived in a house that belonged to his sister and posed as a retired paramedic.

Pleaded no contest to "injury to a child," and sentenced to seven years probation.

1997
Waskom
TX
Maintained a house in Waskom, but lived in a house in Shreveport. (Houston Chronicle
November 1, 1998)
March 1997
Dec. 1997
Shreveport Jail

Shreveport

• Charged with having raped a female child at gunpoint 20 years previously.

• Charged with rape after another former altar boy came forward. (Houston Chronicle,
November 1, 1998)

LA
counselor to sex offenders
Dec. 1997
Late 1999?
Lafayette Parish Jail
Lafayette
LA
inmate
As of November 1998, Gauthe was in jail, awaiting trial for rape. (Houston Chronicle
November 1, 1998) He reportedly was released after two years, when the charges were dropped. (Women in Crime Ink, April 29, 2008)
Late 1999?
2001
The Friendship Center
Conroe
TX
driver of commuter van for the elderly
Said to have been fired after two years, when employers learned of his criminal history. (Women in Crime Ink, April 29, 2008)
2001
April 2008
La Marque
TX
In April 2008, Gauthe was located in this TX town, which is near Houston. He was working as a charter bus driver for cruise ships and school trips, and living on company property, per news reports. Gauthe was found not to have registered as a sex offender. (KTRK,
April 22, 2008)
April 2008
April 2010
Galveston
TX
jail
Arrested for failing to register as a sex offender in Galveston. Gauthe had recently been registered as a sex offender in La Marque, then quit his job at the limousine company and moved in his camper to Galveston State Park, without providing the required seven day notification. He was sent to the Galveston County jail to await trial. (Houston Chronicle,
April 24, 2008) Served two years in county jail, released April 23, 2010. (Houston Chronicle, April 20, 2010)
April 2010
2014
TX
Gauthe was known in 2014 to be living in San Leon, TX. (Advocate, September 7, 2014)
2017
La Marque
TX
This is per Whitepages.com.

Source: Official Catholic Directory (New York: Kenedy & Sons, 1973-1987).

Priests in a Parish: We use the following convention to show a priest's place among the clergy of a parish: 1/2 means that he is the first priest listed in the Official Catholic Directory (usually the pastor) and that there is a total of two priests at the parish. The shorthand 3/4 means that the priest is listed third on a four-priest roster. See our sample page from the Directory.

Note: The Official Catholic Directory aims to report the whereabouts of Catholic priests in the United States on January 1 of the Directory's publication year. Our working assumption is that a priest listed in the Directory for a given year was at the same assignment for part of the previous year as well. However, Kenedy & Sons will sometimes accept updates well into the year of publication. Diocesan clergy records are rarely available to correct this information. The Directory is also sometimes misleading or wrong. We have tried to create an accurate assignment record, given the source materials and their limitations. Assignment records are a work in progress and we are always improving the records that we post. Please email us with new information and corrections.
This assignment record was last updated January 20, 2017.