Assignment Record– Rev. Earl C. Bierman
Summary of Case: Earl Bierman was a priest of the diocese of Covington KY who, by some estimates, sexually abused hundreds of boys. Known to be scholarly, he taught at the high school and university levels. He also served as a high school guidance counselor. By the time he arrived in 1968 at Covington Latin School, which admitted academically advanced boys as young as age 11, the diocese knew he had abused at least fifty boys. The diocese first received complaints about Bierman in 1961, after which he was sent to the Servants of the Paraclete in the Santa Fe NM diocese for treatment. While there, was allowed to assist at an Albuquerque parish and was Dean of Students at a Santa Fe minor seminary. In the early 1990s a former student of the minor seminary accused Bierman of having sexually abused him as a boy. Bierman returned to the Covington diocese in 1965. He is said to have been one of many there who were part of a ring of priests who held parties in which they brought boys as their dates. One Bierman victim said he was physically and sexually abused by the priest for five years, beginning when he was 13 years-old, and that he was Bierman's "sex slave." During 1975-76 Bierman was assigned to the Altoona-Johnstown PA diocese at St. Francis Seminary as a faculty member, Spiritual Director, and Assistant Director of Field Education. That stint ended when Covington bishop Ackerman suspended him; Bierman spent a few months to the House of Affirmation in MA for treatment, then returned to Covington where, despite admitting involvement with boys, he was allowed to stay in ministry. In 1986 he was sent to Suitland MD for more treatment after three people threatened to go to the press about his abuse of two boys. In July 1992 he was again suspended; in November he was arrested on charges of sodomy against a 15-year-old boy in 1974. He was allowed to live at the diocese's Catholic Center until February 1993, when he was arrested and sent to jail for threatening to kill a newspaper reporter who was a former student. Bierman was convicted in 1993 and sentenced to 20 years in prison after pleading guilty to 28 counts of sodomy and other crimes against children. He died in the state penitentiary in 2005.
Ordained: 1957
Died: 2005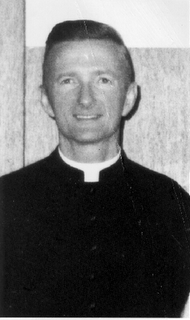 Start
Stop
Assignment
Town/Accusations
State
Position
Notes

1957

Covington bishop was William Theodore Mulloy (1944-1959).

1959
St. Francis de Sales
Newport
KY

Bierman worked under Rev. John A. Bankemper.

St. Francis de Sales' had a school with 108-123 boys and 114-120 girls.
1959
1960

St. Leo's

Versailles
KY

2/2

Bierman worked under Msgr. Leo F. Wilson.

St. Leo's had a school with 28 boys and 27 girls.

1960

Mulloy was replaced as bishop by Richard Henry Ackerman (1960-1978).

1961

Newport Catholic High School

Newport

• Bierman admitted to "sexual involvement" with three Newport Catholic students, who reported him to Bishop Ackerman.

KY

Guidance Counselor

Principal was Rev. John V. Hegenauer and Assisant Principal was Rev. Joseph W. Minogue.

Newport Catholic had 486 students, all male.

Court documents in the 1990s revealed that Rev. Robert Klein, a teacher at Newport Catholic, knew of 40 different students who said they were molested by up to 6 different priests. Klein reported to Bishop Ackerman only that Bierman was molesting students.

Klein was suspended in 2002 for molesting boys.

1961
1965?

Servants of the Paraclete

Jemez Springs




NM

Bierman was sent by Bishop Ackerman to the Albuquerque diocese after allegations of his abuse of boys at Newport Catholic High School surfaced in 1961. He received treatment at the Servants of the Paraclete center for clergy sex offenders. Ackerman wrote to Bierman that "Very few priests know of your trouble and those that do will not reveal their thoughts to others."

Hundreds of New Mexico children were sexually abused by priests who had been treated and released by the Servants of the Paraclete

1961

Santa Fe arch bishop was Edwin Vincent Byrne (1943-1963).

1963?

Our Lady of Fatima

Albuquerque
NM

3/3

Bierman is listed last in the 1962 Directory after Msgr. Joseph Charewicz and Rev. Robert L. Plush. He is indexed but not listed at this parish in the 1963 Directory. Third priest listed for 1962-1963 is Rev. Wenzel L. Birzer.

Parish had a grade school with 707-635 students.

The 1962 Directory lists Bierman as On Sick Leave and the 1963 Directory lists him as On Duty Outside the Diocese.

1963

James Peter Davis replaced Byrne (1964-1974).

1965
Immaculate Heart Seminary (Minor)

Santa Fe

• An Albuquerque man claimed in the early 1990s that he had been sexually abused by Bierman at the minor seminary 30 years previously.

• In a suit filed in May 2016, a man claimed Bierman sexually abused him 1963-64, when the man was 15 years-old.

NM
Dean
This was a school for high school aged boys considering the priesthood. There were 75-95 seminarians during this time period.
1965

1968

St. Patrick's

Maysville
KY

3/3

Pastor was Rev. Henry A. Busemeyer. Second priest 1965-1967 was Robert A. Wendelin, replaced 1967-1968 by Rev. David M. Macpherson.

St. Patrick's had a grade school with 136-125 boys and 94-105 girls, and a high school with 52-144 boys and 65-61 girls.
1968

1974

Covington Latin School

Covington

• One of Bierman's victims, a Covington Latin student in the early to mid-1970s, filed a criminal complaint with the KY State Police in 1992. This led to at least 61 more people coming forward with accusations Bierman. Witnesses in a 1995 civil trial testified that the diocese knew
of at least 73 reports of sexual abuse by Bierman prior to the mid-1970s. Bierman may have sexually abused as many as 52 students of one class. In 2007 a former Covington Latin student detailed his story of abuse as a boy by Bierman in testimony before the Maryland Senate Judicial Proceedings Subcommittee. (The former student was involved in the effort to lift the statute of limitations in Maryland for sex crimes against children.)

teacher, counselor
Covington Latin was an accelerated college preparatory school for boys.
1968
1969

St. Agnes

Fort Wright

KY

3/4

Bierman is listed third under Msgr. Charles A. Towell and Rev. John J. Wordeman. Listed fourth is Rev. Donald J. Moeller.

St. Agnes had a school with 436 boys and 396 girls.
1969
1974

Blessed Sacrament

Fort Mitchell

• Msgr. Grosser testified in the 1990s that he saw boys go with Bierman to his suite at Blessed Sacrament to stay the night. Grosser did not report the incidents.

KY

2/5, 2/4, 3/4

Pastor 1969-1971 was Msgr. Leo J. Streck, replaced by Msgr. Elmer J. Grosser 1971-1974. Bierman was third priest after Rev. Joseph H. Broering 1973-1974. Broering is listed fourth 1969-1973. Listed third 1969-1970 was Rev. Joseph N. Boschert, then Rev. Robert L. Gruber 1970-1971, Rev. Maurice F. De Lange 1971-1973. De Lange was the fourth priest 1973-1974.

Blessed Sacrament had a school with 722-629 students.

Mt. St. Martin's School

Newport

• Accused in the 1990s of having molested teenage boys at this school.

KY
teacher
This assignment is per news reports.
1974
1975
Mt. St. Martin Institute for Retired Women
Newport
KY
Chaplain
Listed in the Directory as a "Home for Women."

1975

Altoona-Johnstown bishop was James John Hogan (1966-1986).

1976
St. Francis Seminary

Loretto

PA
Spiritual Director; Assistant Director of Field Education; faculty member

Bierman is indexed twice in the Directory, as "Serving Outside Diocese," and at St. Francis Seminary. News reports state he was on faculty at St. Francis until 1978.

He was suspended during this time for sexual abuse of students at Covington Latin School in KY.

Spring 1977
House of Affirmation
MA
patient
The House of Affirmation was a treatment center for priests with psychological and psychosexual problems. Bierman is said to have gone "on his own" and was there for several months.
1976
1978
Unassigned

1978

William Anthony Hughes replaced Ackerman as Covington bishop (1979-1995).

Mother of God

Covington

• Upon returning to the Covington diocese, Bierman admitted to "relationships" with two adolescent boys. One victim reported in the 1990s that Bierman sexually and physically abused him from 1977-1982, beginning when he was 13 years- old. This victim is said to have been Bierman's "sex slave."

KY

3/4

Pastor was Rev. William H. Mertes, and Assistant Pastor was Rev. David H. Roeding. Bierman and Rev. Daniel J. Saner are listed as in residence.

1979
1981
St. Patrick's

Maysville

• In 1993 Bierman pleaded guilty to molestation, including of boys at St. Patrick's.

KY

2/3

Pastor was Rev. Cyril V. Eviston. Third priest was John P. Noe.

St. Patrick's had a high school with 88 students.
1981

1982

St. Barbara's

Erlanger

• Reported to have sexually abused boys while at St. Barbara's.

KY

2/2

Pastor was Rev. Robert C. Rosing.

1982
1986

St. John's

Wilder
KY

1/1

Administrator

1980s
Thomas More College
Crestview Hills
KY
Theology teacher
1980s
Xavier University
Cincinnati
OH
Philosophy teacher
February 1986
St. Bernadine Clinic
Suiteland
MD
Bierman was examined at this clinic after three people threatened to go to the press with allegations that Bierman had sexually abused two teenage boys.
June 13, 1986
December 14, 1986

St. Luke Institute

Suiteland
MD

Bierman is not indexed in the 1987 Directory. News reports place him at St. Luke's during this time.

St. Luke's is a mental health treatment center for priests and Catholic men and women religious. Clergy who sexually abused children were commonly sent to St. Luke's for treatment.

1987
1992
Good Shepherd Pelletier Hall

Fort Thomas

KY
Chaplain

This was a convent/residence for sisters

Bierman was suspended from active ministry July 1, 1992.

February 1993
The Catholic Center

Erlanger

KY

Per news reports, Bierman was retired and living here when a criminal complaint was filed against him in November 1992.

Bierman was arrested in November 1992 on charges of sodomy against a 15-year-old boy in 1974. He was arrested again in February 1993 at the Catholic Center for threatening to kill a newspaper reporter, who was also a former student. This time Bierman was held in jail.

1993

Robert WIlliam Muench replaced Hughes as bishop Covington bishop (1996-2001).

2005

Kentucky State Reformatory

LaGrange

KY

The 1994 Directory does not index Bierman. He does appear in 1995-1997 Directories as "retired," and the 1998-2002 Directories as "retired" and "leave of absence." He no longer appears after 2002.

Bierman was sentenced in 1993 to 20 years in prison after pleading guilty to 28 counts of sodomy and other crimes against children.

Bierman died in prison June 13, 2005.

Sources: Official Catholic Directory (New York: Kenedy & Sons, 1958-2002).
• Priest Named in Sexual Abuse Case; Diocese Offers Counseling, By Smita Madan Paul, Cincinnati Enquirer , December 12, 1992
• New Mexico Priests Accused of Sexual Abuse and Descriptions of the Charges against Them, Associated Press [Albuquerque NM], January 2, 1993
• Priest Jailed; Accused of Threats against Reporter, By Brenda J. Breaux, Cincinnati Enquirer , February 23, 1993
• Arrested Priest's Record Confidential, Bishop Says, By Brenda J. Breaux, The Cincinnati Enquirer, February 27, 1993
• 3 to Testify in Priest Sex-Abuse Case, Courier-Journal, April 1, 1993
• Priest Pleads Guilty to Abusing Teen Boys, By Brenda J. Breaux, Cincinnati Enquirer, May 5, 1993
• Priest's Sentencing Delayed, United Press International 1993, June 24, 1993
• Ground Zero for Molestation in the Catholic Church, By Dan Moffett, Palm Beach Post, June 28, 1998
• Priest Sentenced for Molestation, Times-Picayune, July 3, 1993
• Priest Had Sleep Overs, Cincinnati Enquirer, November 10, 1995
• Jury Awards $ 750,000 in Suit against Diocese, By Jeffery Kurz, Cincinnati Enquirer, November 22, 1995
• Headline: Catholic Orders Settle Abuse Suits, Santa Fe New Mexican , January 11, 1996
• Porn, Drugs and the Devil in a Cincinnati Seminary, By Gregory Flannery, Cincinnati CityBeat, August 15, 2002
• Diocese's 'Archive' of Victims Sought, By Cindy Schroeder, The Cincinnati Enquirer [Cincinnati OH], Downloaded February 28, 2003
• Priest, Teacher Suspended, By Jim Hannah jhannah@enquirer.com, The Cincinnati Enquirer [Kentucky], September 20, 2003
• $5.2m Church Deal May Be Just Beginning, By Kevin Eigelbach, The Cincinnati Post [Kentucky], Downloaded October 13, 2003
• Lawsuit: Molester Investigated Abuse, By Paul A. Long , The Kentucky Post [Covington KY], Downloaded December 24, 2003
• Rebuilding Trust, Part 2, By Scott Westcott , GoErie.com [Pennsylvania], Downloaded June 30, 2003
• Disgraced Priest Dead at 73, By Paul A. Long , Kentucky Post [Kentucky] , June 14, 2005
• Trauma of Abuse by Priests Lingers, By Brett Barrouquere, Associated Press, carried in Lexington Herald-Leader [Louisville KY]
June 16, 2005
• Bierman in Denial until the End, By Cindy Schroeder, Cincinnati Enquirer [Ohio], June 19, 2005
• Sins of the Father, One Man's Struggle to Survive a Priest's Abuse, By Gregory Flannery, Cincinnati CityBeat, July 20, 2005
• In Support of SB575, By David Lorenz, Testimony before the Maryland Senate Judicial Proceedings Subcommittee, Annapolis MD, March 1, 2007
• 3 File Sexual Abuse Lawsuits against Archdiocese of Santa Fe, By Olivier Uyttebrouck, Albuquerque Journal, May 12, 2016


Priests in a Parish: We use the following convention to show a priest's place among the clergy of a parish: 1/2 means that he is the first priest listed in the Official Catholic Directory (usually the pastor) and that there is a total of two priests at the parish. The shorthand 3/4 means that the priest is listed third on a four-priest roster. See our sample page from the Directory.

Note: The Official Catholic Directory aims to report the whereabouts of Catholic priests in the United States on January 1 of the Directory's publication year. Our working assumption is that a priest listed in the Directory for a given year was at the same assignment for part of the previous year as well. However, Kenedy & Sons will sometimes accept updates well into the year of publication. Diocesan clergy records are rarely available to correct this information. The Directory is also sometimes misleading or wrong. We have tried to create an accurate assignment record, given the source materials and their limitations. Assignment records are a work in progress and we are always improving the records that we post. Please email us with new information and corrections.
This assignment record collates Bierman's career history as it is represented in the Official Catholic Directory with allegations as reported in the media. We make no representation regarding the truth of the allegation we report, and we remind our readers that the U.S. legal system presumes that a person accused of or charged with a crime is innocent until proven guilty. Similarly, individuals who may be defendants in civil actions are presumed not to be liable for such claims unless a plaintiff proves otherwise. Admissions of guilt or liability are not typically a part of civil or private settlements. For more information, see our posting policy.

This assignment record was last updated on May 27, 2016.